Gaetano is an active studio session drummer as well as a producer and recording engineer. Some of his work as a producer is featured on the IronHorse CD "Change My Religion" (Tanus Records - 2007), the Mack Phillips CD "Live It Up" (Tanus Records - 2008), and the Intuition CD "A Season To Rock" (Tanus Records - 2012), and many more.

Another project featuring Gaetano on drums, is with the band Eynomia on the CD titled "Breaking Free". For more info, please check out the band website at eynomiaband.com.

Currently, Gaetano is recording a new CD Project with Scott Mishoe Band featuring the great Scott Mishoe on guitar and the virtuoso Dino Fiorenza on bass. Also, he is working on other projects featuring the Italian guitar player Nino Cardullo, Igor Paspalj, and more...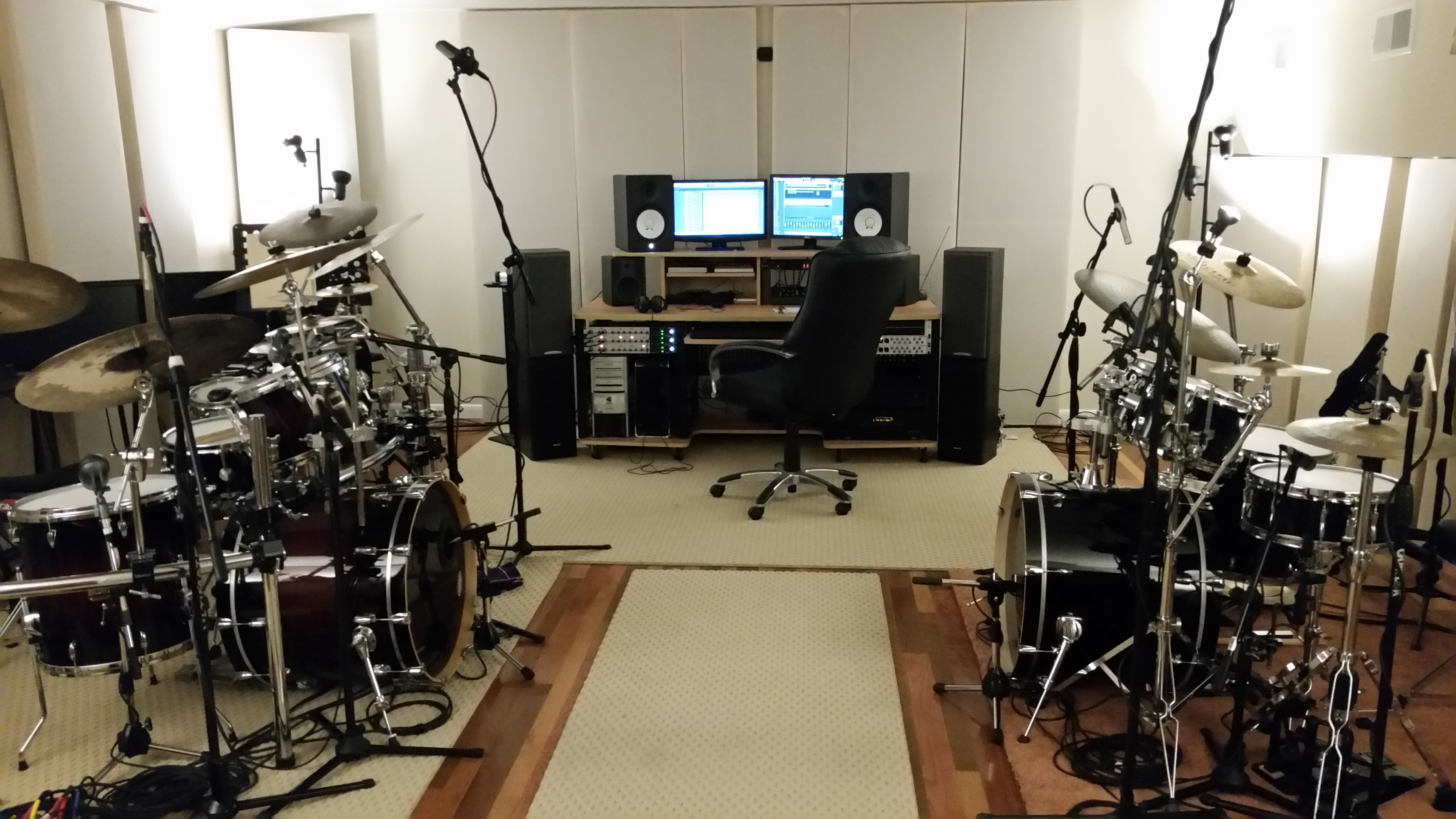 Drum Tracks on Demand

If you need to record drums for your demo, commercial jingle, songs or CD project, it is now possible to have Gaetano recording your tracks.
Many studios charge you for their setup and teardown time, studio time, and often an engineer, in addition to paying the musicians for the recording session. The cost per song can be well over $1000 just to record the drum tracks.
Gaetano has his own studio recording setup and ready to record. This will cut most of the extra cost as described above and it makes your recording easy and very affordable. This is a better and less expensive way to get great drum tracks!
Here is how it works and what you need to provide:
Send via e-mail an mp3 stereo mix of your scratch tracks and a click track (recorded separately) with a quarter note per beat as default value, including two measures count-off. Before sending your tracks, please be sure they all start at the same time and are all the same length.

Please, describe any general musical preferences you have, or if you have in mind a particular song, groove, sound, influences and/or any other information that can be useful to get the recording performance that you may desire.

Gaetano will record the drums and send to you an mp3 mix, waiting for your approval or for details to make any changes if needed.
Gaetano offers this service with RISK FREE! No payments are required until you are totally satisfied and approve the mp3 with the recorded drum tracks. After your approval and payment is received in full, Gaetano will send the raw individual drum tracks (no EQ and no effects) via FTP in the format of .wav files.

If you prefer, it is also possible to receive a full stereo mix of the drum tracks with EQ and effects included with NO extra charge.

Here are more samples of songs that Gaetano has recorded and produced.
For rates and more info, please email Gaetano at drumtracks@yahoo.com